Jinjiang posts higher earnings for Q2
2017-08-18 10:38:28
From:Straits Times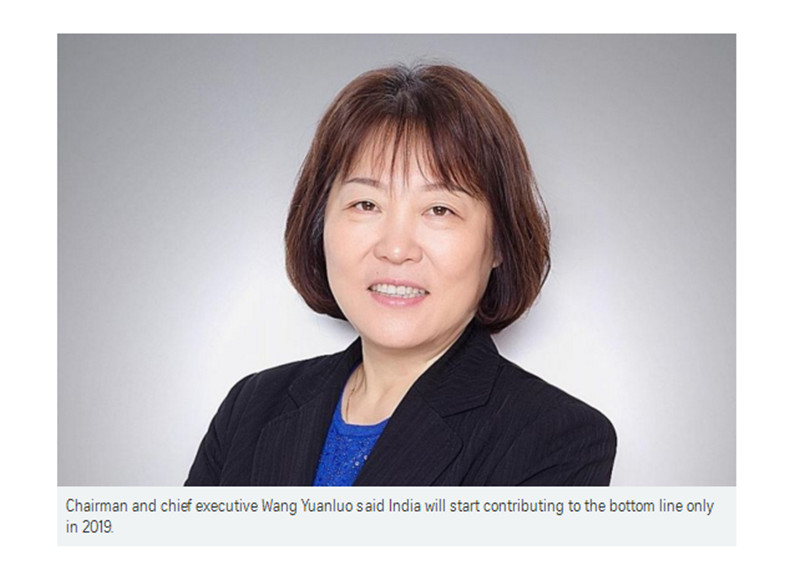 Singapore-listed China Jinjiang Environment racked up higher earnings in the second quarter as the size of its operations grew.
The firm, which builds and runs incineration plants that burn waste to generate electricity, posted net profit of 168.3 million yuan (S$34.3 million) in the three months to June 30 - 10 per cent higher than a year earlier.
Revenue was up even more, expanding 16.4 per cent to 718.5 million yuan.
Jinjiang has been in expansion mode since it listed in Singapore a year ago as an operator of 16 waste-to-energy plants. Today, it has 21 facilities in operation across China. The group has also won tenders for the construction of three plants in India, where it marked its first overseas foray in April.
Garbage collection and sorting has already started at one of these facilities, but construction of the first incineration plant is expected to take up to two years so India will start contributing to the bottom line only in 2019, said Jinjiang chairman and chief executive Wang Yuanluo.
Ms Wang told The Straits Times on Monday: "I think we will maintain this pace of growth over the next few years. We have a good base in India but we won't rule out tendering for more projects if they are large or offer higher electricity tariffs.
"We'll try to get more projects in China when they are available. We could also consider acquisitions if we see opportunities to turn around plants that are inefficient or loss-making but have considerable scale and favourable market conditions."
The firm's waste-to-energy revenue for the quarter was up 16.7 per cent to 440 million yuan. This included turnover booked from waste treatment fees and the sale of electricity and steam to local governments during the incineration process or from burning coal.
Although the volume of waste treated in the quarter rose just 2.2 per cent, the amount of electricity sold to grid companies climbed 7.8 per cent and steam supplied was up 28.6 per cent owing to the expansion of its coal-fired generation plant at Zhuji Bafang.
The group also recorded a 4.2 per cent rise in construction revenue from build-operate-transfer (BOT) projects to 189.4 million yuan. BOT projects are those where assets are eventually transferred to municipalities.
Most of the group's arrangements with local governments fall under a build-operate-own (BOO) scheme, so no revenue is recognised during the construction phase since the group is basically building up its fixed assets.
Earnings per share was 13.83 fen, down from 15.3 fen a year ago. Net asset value per share was 362.82 fen as at June 30, from 363.46 fen as at Dec 31 last year.
Last month, the group also completed its maiden bond issuance of US$200 million (S$273 million) 6 per cent notes due in 2020. It was four times oversubscribed. The proceeds will be used for overseas expansion, with its sights set on Indonesia.
China continues to be an important market as environmental reforms push ahead, said Ms Wang. Jinjiang is China's largest private waste-to-energy operator based on the volume of waste treated. Its largest rival is China Everbright, which is state-owned.
Jinjiang Environment shares fell half a cent or 0.63 per cent to 79 cents yesterday. The results were released late Monday night.
URL:http://www.straitstimes.com/business/jinjiang-posts-higher-earnings-for-q2